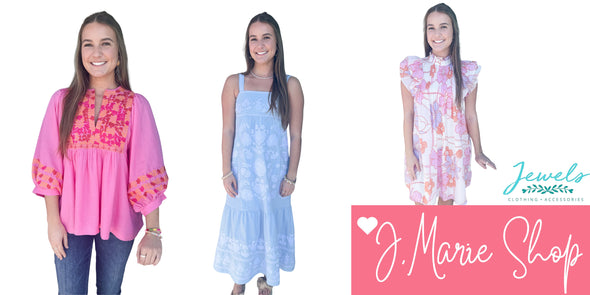 The history of J.Marie begins with family heritage. With roots in Mexico, this origin provided the inspiration to create a modern line celebrating the classic styles of Central America. 
J.Marie Collections was launched in fall 2018. Each piece is backed by quality and a classic sense of style
.
Women looking to add a timeless staple piece to their wardrobe are drawn to J.Marie Collections. This comprehensive line of embroidered tops, dresses and skirts offers stylish options for any occasion.